MMT Blog
Five Reasons Why Now is the Time  for You to Tour Israel
Nov 21, 2022
|
Travel Advice
"Wear it in good health." The old Yiddish phrase is more than just a blessing; it's a directive from our ancestors to love our lives. And, it's a reminder to appreciate the precious goods we hold dear, whether it's a new pair of shoes or a well-loved jacket that fits just right.
At Margaret Morse Tours, we believe the phrase rings true for experiences, too. Our tours are more than just getaways. They are an opportunity to break from the routine, breathe in the beauty of a new place, and reflect on the most important things in life. Our tour sticks with you long after you have put away your suitcase. Still not convinced?
Here are five reasons why now is a great time to book a Margaret Morse Tour.
No Travel Restrictions: There are currently no restrictions to visiting Israel. Safety is our #1 priority, and our experienced guides are dedicated to making sure all guests feel welcome.
No COVID Restrictions, either: COVID has been well-managed in Israel, and the country has even been praised by the World Health Organization for its efforts. In fact, Israel was one of the first countries to successfully contain the virus and is now considered a global leader in dealing with COVID-19.
Active and Fun: Our tours are filled with sightseeing and hands-on, immersive experiences. Prepare to have fun and enjoy the cultural richness of Israel. Our tour guides lead the way with years of international expertise.
It's Been a While: If you have already discovered the beauty and culture of Israel firsthand, our adults-only re-visitors tour has been created just for you! Our new guided tour will reveal parts of Israel most tourists will never have the opportunity to see. During your return tour, experience new sites and make new memories.
Makes a Sensational Surprise: Stumped on Hanukkah presents? A Margaret Morse Tour is the perfect gift for a loved one, and a great value for your money. You can't outgrow memories that last a lifetime!

Ready to live your life in good health?
Tours for the spring of 2023 are available now. Space is limited; call 954.458.2021 now or visit our website to book your upcoming trip.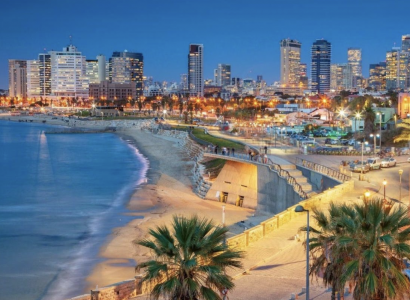 Categories
Dates