40 Years of Experience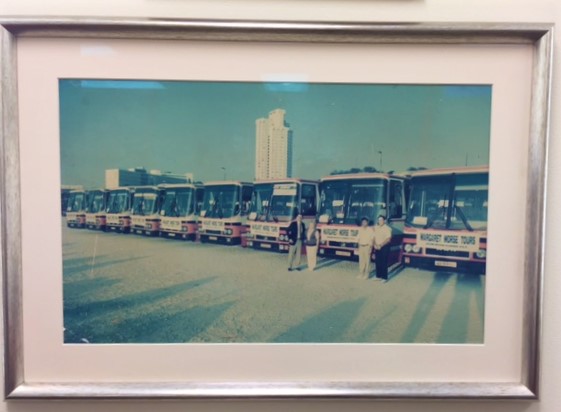 Tikun Olam: "From generation to generation" This has become the way of life and our business here at Morse Tours.


When Margaret started this business more than 40 years ago, little did we know it would be passed down from generation to generation. By combining her love of Israel with family, our Family has spent nearly half a century offering personalized tours of Israel to tens of thousands of visitors.


Beginning in the early 1980's, our founder, our grandmother Margaret Morse embarked on her first (of many) travels to Israel and fell in love with the cultural richness of the country. She then shared her incredible experiences, and her newfound passion with her only child and our mother, Wendy, who also was inspired and greatly impacted by Israel's true remarkableness.


From this one visit, Margaret turned a passionate love for the country into the founding of a successful touring business – Margaret Morse Tours. With more than 30 years of experience, Wendy began running the company in the 1990s.


Since Margaret & Wendy, every generation of the Morse family has grown up visiting Israel and learned about providing excellent customer service to our customers. Ours is a multigenerational family business and our team is loaded with knowledge not only on the country of Israel, but the ins and outs of international travel as well.


After more than 40 years in business, Margaret Morse Tours is proudly recognized as one of Israel's leading Tour Operators! Our extensive experience allows us to create special and unique programs for our customers. Our tours are designed carefully, from beginning to end, to provide you with the most meaningful experience in Eretz Israel!