Our Team
When we say our team is a family… we mean it – Grandmother, Mother, Daughter & Son. Margaret Morse Tours has transpired through multiple generations and remains a truly family business.
Our Founder: Margaret Morse
A musician all her life, Margaret attended the prestigious Julliard School of Music, where she completed her musical studies in violin and piano. As conductor of choral groups in 1979, she received an invitation to participate in a choral competition in Israel to take place in the Spring. Beginning in the spring of 1980, she and 1,100 people from many areas of the USA joined her on 3 consecutive departures.
At age 67, she was overwhelmed and inspired on her very first trip to Israel. The cultural deepness of the country, the extraordinary achievements, and it's overall beauty made Margaret a dedicated Zionist. Her desire to promote tourism to Israel began!
More than 50,000 Americans (from coast to coast) and International travelers since 1980 have enjoyed this fascinating and awe-inspiring experience, bringing her international acclaim and a following throughout the USA. She is the only American to be singled out for many honors from the Israel Ministry of Tourism including the prestigious 50th Anniversary Israel Tourism Award.
2nd Generation: Wendy Morse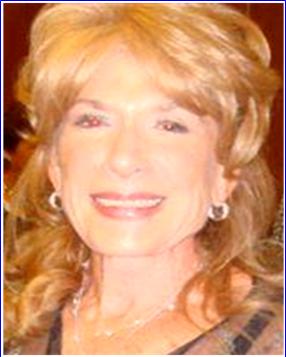 Wendy
Wendy, the only child to Margaret Morse, accompanied Margaret to Israel for their first time in the early 1980s. This visit turned into a passionate love for the country which led to the founding of Margaret Morse Tours in the 1990s.
Following in Margaret's footsteps, Wendy continues the journey through Israel. You can find Wendy on many of our tours, which is certainly unique to this business. Wendy will be there to share her stories, get to know you and if you do not know how to dance, we guarantee she will teach you! Wendy works closely with her son, Michael and daughter, Robyn to "guarantee the best of the best!"
3rd Generation: Michael & Robyn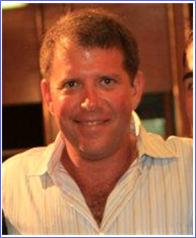 Michael Morse
Michael, the only grandson to Margaret, son of Wendy, began his involvement with the family business at an early age. Michael celebrated his Bar Mitzvah on the first Bar/Bat Mitzvah Morse Tour with his family by his side.
Inheriting the love, passion and zest for Israel, Michael lived and spent a semester of High School in Israel. In 1996, Michael joined the multi-generational business. Introducing the fourth generation, you can meet Michael, his wife and 3 sons on one of our Family Tours. You can be sure when you call the office; you will hear Michael's enthusiastic voice answer all of your questions.
Robyn Morse O'Keefe
Robyn, the only granddaughter to Margaret, daughter of Wendy, began traveling to Israel with her grandmother at the age of 10 to celebrate Michael's Bar Mitzvah. Following in the footsteps of her family, she too spent a semester in Israel and then studied at Tel Aviv University for her college degree.
In 1996, Robyn also joined the family business. Robyn, alongside her husband and 2 daughters can be spotted on our Family Tours. The Morse family continues to add generations to this family business. Robyn expresses, "Our business isn't just a business, it's run from the heart." This is epitomized through Robyn's willingness and eagerness to go above and beyond to meet any requests of our travelers to enhance the perfect experience.
Our Extended Family


Margaret Morse Tours consists of more than just the immediate Morse family. Our family has expanded with our guides that have been with us for over 20 years.

Joining Margaret Morse Tours as young adults, many of whom had made Aliyah from different backgrounds; Allan from England, Bruce from Boston, David from New York, and Ron, one of our outstanding sabra guides, have grown up with us. As our guides have grown and had children (and some even grandchildren), their families have become a welcomed extension of the Morse Family.

You can often find younger generations of their families as counselors on our Bar/Bat Mitzvah and Family Tours or joining our tours at our special Shabbat Dinners.
Our entire Morse family – immediate and extended – is committed to providing our guests with the very best experience and customer service during every stage of your trip. Whether you are a small group of two or a congregation, we've got your best interests at heart and will give you the trip of a lifetime. And by the end of your tour… you'll be family too!