There's Always More to Explore in Israel!
REVISIT ISRAEL and REDISCOVER THE MAGIC OF THIS ANCIENT LAND!
Re-Visitor Tour of Israel - for Active Adults
If you're planning a return visit to Israel, we invite you to join us on our re-visitor tour. This tour is designed for those who have already experienced the highlights of Israel (the Margaret Morse 13-Day or 16-Day Tour) and want to delve deeper into country's rich history, culture, and spirituality.
Our re-visitor tour features unique and off-the beaten path experiences. We'll take you to lesser-known historical and religious sites, as well as introduce you to modern Israeli culture.
Throughout the tour, you'll be accompanied by one of our brilliant and experienced guides and drivers. This tour is limited to 22 passengers.
Oct 31 - Nov 12
Adult Group Tour
Join us for your 2nd or 3rd time around. Israel is more than once in a lifetime! See MORE of Israel!
Limited Space!
13 Days
Land Price: $4,599.00
May 21 - Jun 2
Adult Group Tour
Delve deeper into the country's rich history, culture, and spirituality!
13 Days
Land Price: $4,999.00
Nov 5 - 17
Adult Group Tour
13 Days
Land Price: $4,999.00
Re-Visitors Adult Group Tour
13 Days- Re-Visitor Adult Group Tour View/Print PDF
---
DAY 1: TUESDAY – DEPARTURE DAY
Depart on your flight to Israel.
---
DAY 2: WEDNESDAY – ARRIVAL TEL AVIV
Arrive at Ben Gurion airport. All passengers arriving today are met and transferred to our deluxe hotel located on the beach.
PM: WELCOME DINNER. Overnight Tel Aviv.
---
DAY 3: THURSDAY – TEL AVIV
BREAKFAST. Our tour begins at the Weizmann Institute in Rehovot. Learn about Israel's premier research center, with more than a thousand exciting projects ranging from cancer to computer science. Visit Dr. Weizmann's personal residence, a spectacular example of 1930's Bauhaus architecture. Next, we visit Sarona, one of the more happening places in the heart of Tel Aviv. Continue to the Israel Intelligence Heritage & Commemoration Center, a site devoted to shedding light on the more secretive chapters of Israel's history including the Mossad agents and intelligence operatives who have waged this country's shadow wars.
PM: Dinner on your own. Overnight Tel Aviv.
---
DAY 4: FRIDAY – TEL AVIV / HAIFA
BREAKFAST. Start today with a visit to the town Zichron Ya'acov nestled in the mountains and founded by Baron Edmond de Rothschild. During World War I it served as the headquarters for the Nili spy organization that included Sarah and Aaron Aaronsohn. Visit the home, now a small museum devoted to the family's history and visit Rothschild's Grave. Enjoy some free time in this charming beautiful town. Arrive at the beautiful Dan Carmel Hotel atop Mt. Carmel. PM: Kabalat Sabbath Service Followed by our Friday Night Traditional SHABBAT DINNER.Overnight Haifa.
---
DAY 5: SATURDAY – HAIFA
BREAKFAST. Sabbath at leisure. Visit a local Synagogue or enjoy a delightful stroll in the beautiful city of Haifa down to the German Colony situated below the Bahai Gardens. Some shops and museums will be open. AVAILABLE OPTIONAL TOUR: Zippori, the ancient city that boasts of having the most incredible mosaic floors in the country & to Bet Shearim, the site of the catacombs of the great Rabbis of the Talmudic period. The site was one of the cities where the Mishna was written and where Rabbi Yehudah Ha Nasi was buried. PM: Dinner with live music and more … Overnight Haifa.
---
DAY 6: SUNDAY – HAIFA / AKKO/ ROSH HANIKRA/ UPPER GALILEE
BREAKFAST. Today we head to the port city of ACCO to visit a unique Tunisian Synagogue, viewing the incredible mosaics covering the entire interior. After we will stroll through the old Acco Market. Then we head to the most northern kibbutz in Israel, Kibbutz Misgavam, surrounded on three sides by the Lebanese border. It is from this unique location that you are certain to gain a deeper understanding about daily life along the border.
PM: Dinner. Overnight Kibbutz.
---
DAY 7: MONDAY – GALILEE
BREAKFAST. Our tour begins at the Katzrin Olive Oil Press. Learn about olive oil harvesting and enjoy tastings. After we head to the famous art colony and center of mystic kabbalah, Safed. Enjoy hearing a lecture at the Kabbalah Center before some free time exploring the art galleries and picturesque cobblestone streets. PM: Dinner. Overnight Kibbutz.
---
DAY 8: TUESDAY – GALILEE / JERUSALEM
BREAKFAST. Depart for Old Gesher, located on the Jordan River and the border with Jordan, a site encompassing archaeology, ancient history, current history, the kibbutz concept, and current events. Then to another wonderful site down the valley to Sde Eliyahu, a religious kibbutz that is at the forefront of ecofriendly farming and agro industry. Continue to Jerusalem stopping on route to say the traditional "shehechiyanu" blessing. PM: Dinner. Overnight Jerusalem.
---
DAY 9: WEDNESDAY – JERUSALEM - THE OLD CITY
BREAKFAST. We begin today at the City of David to learn about the history of ancient Jerusalem. Continue in the Old City to the Davidson Centre, which offers an audio-visual introduction to the history of Jerusalem. Then we visit the historic Hurva Synagogue.
PM: Dinner on your own at one of the many restaurants just steps away from our well-located hotel. Overnight Jerusalem.
---
DAY 10: THURSDAY – JERUSALEM - NEW CITY
BREAKFAST. Today we begin with touring the Supreme Court building known for its exceptional architecture. Then we will visit the Knesset , Israel's parliamentary building learning about their legislative and justice system. Next we head to the new Herzl Museum, for a spectacular audio-visual encounter with the visionary of the Jewish State. You will be an active participant in understanding Herzl's aspirations and his journey.
PM: Cocktails and Dinner!. Overnight Jerusalem.
---
DAY 11: FRIDAY – JERUSALEM
BREAKFAST. No wake up call today. The bustling shopping areas are yours to enjoy. 5:30pm Departure for the Western Wall. Usher in the Sabbath, an experience you can enjoy more than once in a lifetime!. PM: Traditional Shabbat Dinner. Overnight Jerusalem.
---
DAY 12: SATURDAY – JERUSALEM / LAST DAY
BREAKFAST. Sabbath. Enjoy the renewed Israel Museum now the largest cultural institution not only home to the Dead Sea Scrolls but houses collections of leading art and archaeology dating from prehistory to present day. AVAILABLE OPTIONAL TOUR – Christian Sites in the Old City. PM: Dine on your own for your last night in Jerusalem before heading to the airport for your evening flight home. We leave tonight with unforgettable NEW sites and memories of this incredible country, Israel. Shalom!
Accommodations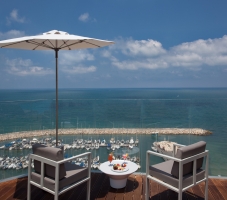 The Carlton
Tel Aviv
Located on the shores of the Mediterranean Sea, Overlooking the Tel Aviv Marina, promenade, and the white sandy beaches of Tel Aviv. The Carlton hotel features stunning views and modern style.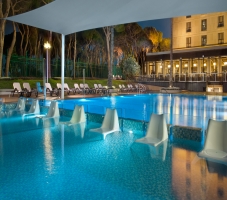 Dan Carmel
Haifa
Built on the crest of Mount Carmel, this classically elegant hotel commands unforgettable panoramic views of the bay, the city, and the countryside. The recently refurbished rooms and suites are all designed with classic and elegant tones and complete with the modern accessories and luxurious comforts, as expected at the best hotels in the world.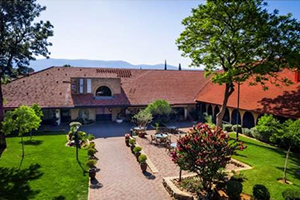 Hagoshrim Kibbutz & Resort Hotel
Upper Galilee
One of the most beautiful Kibbutzim in the north you will be impressed with its magnificent setting, well appointed new deluxe rooms, and an incredible array of resort amenities including indoor and outdoor pools, fitness center and more… You will also enjoy the most wonderful food especially their wholesome delicious soups.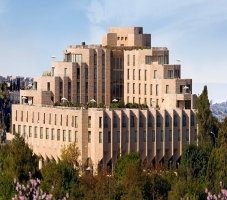 The Inbal Jerusalem Hotel
Jerusalem
Location! Location! Location! The Inbal Jerusalem Five Star Deluxe Hotel is situated in the heart of Jerusalem, overlooking Liberty Bell Park and the Old City, within easy walking distance of the city's main cultural, historical and holy sites.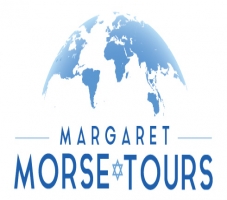 Arrive Early or Stay Later
Extend Your Stay
Do you need extra time to acclimate or do you have family/friends you wish to visit in Israel?
You may want to consider adding a night or two at the beginning of our program or at the end of the program.
Please contact our office for more details.
Travel Resources
Travel Guard offers insurance plans designed to cover travelers worldwide. Plans can include valuable medical coverage, trip interruption, emergency travel services and more.
In our 40+ years of travel within Israel, we have been asked more questions than you can imagine. We have compiled all of our answers here to help you prepare for your upcoming trip.
Travelers must complete their registration form in order to guarantee their tour seat. You will need to know the names and birthdates of those traveling with you prior to registering and a trip deposit will be taken at this time.
Download copies of forms and full color brochures to print or share with your traveling companions. Here you will find copies of the registration form, as well as our 16, 13, and optional tour brochures
It is imperative that all travelers review our travel terms and conditions prior to travel. If you have any questions please do not hesitate to contact us and we will be delighted to assist you.
SOME RE-VISITOR TOUR HIGHLIGHTS
An intimate group experience
Fully escorted by one of our fabulous licensed guides
Deluxe 5 Star Hotels
Complimentary water on the bus

Headsets or Whisperers – hear your guide with ease

Exciting new dynamic Itinerary
All spectacular buffet breakfasts
All dinners Included (except three nights)
Weizmann Institute
Mossad Memorial
Lecture at the Kabbalah Center in Sefat
Druze Highschool
Special visit to the Knesset
City of David
Gratuities to Maids, Waiters, Porters
PLUS, Wonderful surprise extras… always!
YOUR TRAVEL
EL AL Airlines operates NON-STOP FLIGHTS to Israel from New York, New Jersey, Boston, Los Angeles, and Miami
Airport Transfers are included for passengers arriving on our scheduled tour arrival and tour departure days only.
Travel days are included in the tour dates (departure and return days).
Speak with your Travel Professional before booking your flight to coordinate with tour schedules
PHYSICAL REQUIREMENTS
You must be in good health to participate
You will be required to walk reasonable distances
Many tours are in ancient sites and old city quarters with unpaved and uneven terrain
You must be able to walk up and down stairs
The amount of walking you do is at your discretion
Unfortunately, our programs are not able to accommodate wheelchairs or motorized scooters
Unfortunately, we are not able to provide individual assistance to guests with walking difficulties or other personal needs
NOT INCLUDED & COVID POLICY
Airfare
Daily lunches + 3 dinners
Optional Tour: Haifa – Saturday – $75 pp
Optional Tour: Jerusalem – Saturday – $50 pp
Bonus Tip to Guide $100 pp / Driver $50 pp
Travel Insurance - highly recommended
Airport Transfers for passengers not arriving or departing with tour schedule