MMT Blog
Why You'll Love a Margaret Morse Tour
Feb 23, 2023
|
Travel Advice
There's a reason why we've had so much fun and success throughout four decades of guiding visitors through Israel. The secret lies within our personal touch, depth of knowledge, and joy in sharing it all with others. We've passed this down from generation to generation. Our passion and excitement come through in every step of our journey together.
"It was a trip of a lifetime and extremely well planned and organized. We loved every aspect: the beautiful hotels, the great food, the fantastic celebrations, including the Shabbat and Bnei Mitzvah celebrations and the incredible daily trips with amazing itineraries."

--Diana Wishniak
With so many tours under our belt, our clients trust us to lead with confidence and a
level of experience
that brings them unique insights during their Israel adventure. We're proud to be recognized as one of
Israel's leading Tour Operators
—creating unforgettable life moments for you and your family. Our tours are designed carefully, from beginning to end, to provide you with the most meaningful experience in Eretz Israel.
Our knowledge of and love for Israel helps us craft just the right itineraries, and we pay attention to every detail when planning and executing our tours. This extends to our local experts and guides as well. Their knowledge of Israel's culture and history is unmatched, as are their magnetic personalities. In fact, many guests credit our guides with making their tour a "trip of a lifetime."
Right now we are booking adult and revisitor tours in May and bar/bat mitzvah and family tours for the summer months. Is a 2023 Israel trip on your horizon?
Get in touch
with us today to embark on a life-changing journey. Our experience creates yours!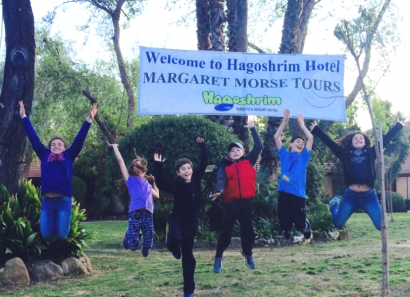 Categories
Dates